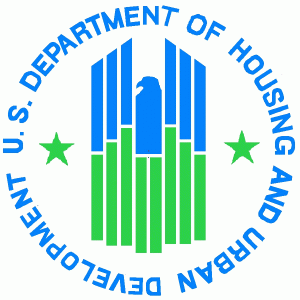 When homeowners fail to comply with their mortgage obligations, their properties may be acquired by HUD (if it was an FHA-insured mortgage). HUD then turns around and sells the property to recover the costs.
IMAX Premier is able to provide our clients with comprehensive and up to date information about HUD properties on the market. We guarantee that you will get the best home possible from HUD lists.
HOW TO BUY HUD PROPERTIES
Buying a home costs money and takes a great deal of time and effort. Let IMAX Premier make it easier for you. If you are interested in buying a HUD property as your new home or as an investment, contact us today. We have the expertise to get the most for your money in the shortest time possible.
Not only do we offer registered real estate management services, we also maintain an established rapport with government agencies like HUD. While you may find several HUD property listing services on the Internet, they do not offer the level of professionalism and expertise that you find with IMAX Premier. With us, you can be assured that what you see in the brochures and property listings is accurate information and the property is still available and on the market.
If you want to buy or invest in a HUD property, please call our office. One of our Premier agents would be happy to assist you.
BECOME AN INVESTOR
IMAX Premier takes full responsibility when we handle our investors interests. The knowledge and experience we offer each one of our investors is why we have such a great relationship with our business partners. How we handle our clients money is something we take incredibly seriously and is something we stake our reputation on.
We have a full array of properties great for any type of investment, from HUD listings to individual REO and short sale opportunities.
If you are a potential investor, you can be assured that our expert agents can help you get the highest potential profit in the Southern California real estate market.
FIRST TIME INVESTORS
If you are a first-time real estate investor, IMAX Premier is your best choice. Why? It is because we prioritize our investors. With our innovative marketing strategies, we ensure that every deal we get is a deal that gives a higher return for our investors.
Also, unlike other firms, we also offer property management. Let us handle all the details so you can be confident in your investment.
EXPERIENCED INVESTORS
Experienced investors understand that IMAX Premier gets the most from large real estate business deals, which is one of the reasons we have such a trusting relationship with our current investment clients. We are committed to getting the best possible price from our property sales in the shortest possible time frames. Our effective investment strategies and fast negotiation skills maximize returns on your investments with us. Contact us today about how we can help you find the best investment opportunities in Southern California real estate.
COMMERCIAL INVESTORS
There are some amazing commercial real estate investment opportunities that are available in Southern California. IMAX Premier is one of the most reputable firms in the region and we can help you get maximum returns on your investments. Please visit our commercial real estate page for more information or contact one of our agents today.
REO LISTINGS
IMAX Premier has developed a trusting relationship with banks all across the Southern California region allowing us to get amazing access to REO properties. Please refer to this website to check our list of REO properties or contact one of our agents for the most up-to-date information.
DISCOUNT PROPERTIES
For a list of discount properties, please refer to this website or contact one of our agents for the most up-to-date information. We would be happy to assist you in your search for a discount opportunity.
PROPERTIES
Looking for properties especially among HUD home listings can eat up a lot of your time. Not only that but without our expertise, you may not be able to get the best deal at the best price. IMAX Premier is here to help you find properties that make good homes or investment opportunities. For the recent lists of HUD properties, please click here.
HUD GUIDE
A HUD home is an FHA-insured residential property that was taken from the homeowner when they failed to comply with their amortization obligations. Once possessed by HUD, the property is then offered for public bidding.
Anyone can buy HUD home, whether for use as residential home or as an investment.
Potential homeowners who have been displaced because of severe calamities such as hurricanes are likely to available HUD homes.
Once bidding is settled and the property is awarded to the winning bidder, the buyer may now inspect the property. If you are confident enough, you can check it by yourself. However, HUD recommends that the home be inspected by professional inspectors, like IMAX Premier. HUD homes are often abandoned, so you should expect repair and rehabilitation costs.
HUD home can be purchased with full cash payments or through loan financing. HUD does not give direct financing to HUD buyers.
For further information about HUD properties, please contact IMAX Premier and one of our agents will be glad to assist you.
PEMCO HUD- a Real Estate Management Firm specializing in HUD homes please visit
http://hudpemco.com
Matt Martin Real Estate Management- HUD Extensive experience in HUD sales please visit
http://mmrem.com/