Imax Premier believes that anyone who dreams of owning a home deserves to fulfill such dream, and it is our job to make it happen. Buying a house is not an easy task or done overnight. Finding that perfect home takes a lot of time and energy.
Imax Premier will find you a home that gives the best value for your hard earned money.
Find Your New Home
Imax Premier makes home searching a fun learning experience for you especially if it is your first time to buy a house. Our agents are the best in the industry and the leaders in Orange County, Riverside, San Diego, and Los Angeles.
Buying a Foreclosure Property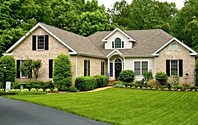 With the foreclosure market at an all time high, finding a great deal is easier than ever. Through our website and agents, we can provide an updated list of foreclosure properties.
Working with Imax Premier, all you need to do is provide us with your desire, budget, and schedule and we will do rest for your.
Open Houses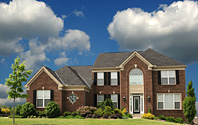 Here we will provide a time frame and location for open houses in your area. Please look below for our availabilities. If you do not see a time that you are able to make, please contact us and we will be happy to show you a property at an hour that suits you.
Luxury Properties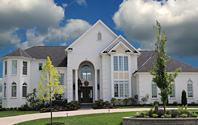 With Imax Premier, you can find the most prestigious properties, luxurious enough to complement your upscale lifestyle. Please browse our website or contact one of our agents to search our luxury home list.
Buyers Guide
Buying a house could be a scary and intimidating feeling. For the inexperienced buyers, we have put together a buyers guide that will help get you started on the right track.
Buying a home is a serious decision to make. But Imax makes it easier for you. In our guidelines, we divided things into four major parts: 1) Evaluate your lifestyle and financial capacity, 2) Search for loan, 3) Search for a house and 4) Negotiate with the seller close the deal.
 1. Evaluating lifestyle includes current financial condition and capacity to buy a new house. When you decide to buy a house, you have to be mentally prepared and financially ready.
2. Searching for loan is the next step upon deciding to buy a house. In purchasing a house, it is best to amortize it to offset the depreciation cost of the house. Unless, you really wanted to buy it cold cash. Before searching for a loan, your name must be clear from any and all kinds of negative credit history.
3. Search for a house that best fits your lifestyle and financial capacity. Choose the neighborhood you want to live in. Search through Internet, newspapers and bank listings.
4. Negotiate with the seller, close the deal and transfer it to your name. Be prepared for laborious documentations. Have everything documented, check that the terms and conditions written on the contract are mutually agreed upon by the seller and you. Inspect the home as well as the title to the property.
Property Search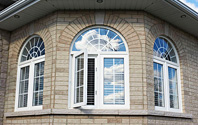 Searching for property consumes time. Imax Premier is here. We don't just search for the property that you can buy, we search and offer you the best house according to your preferences. We have wide listings of property across different locations such as Los Angeles, San Diego, Orange, San Bernardino, Ventura and Riverside Counties.